Privacy Booths.
Pictured below our Bunch Privacy Booths for Qantas Airlines Executive Lounges. Available in 20 standard colours and hundreds of custom colour options.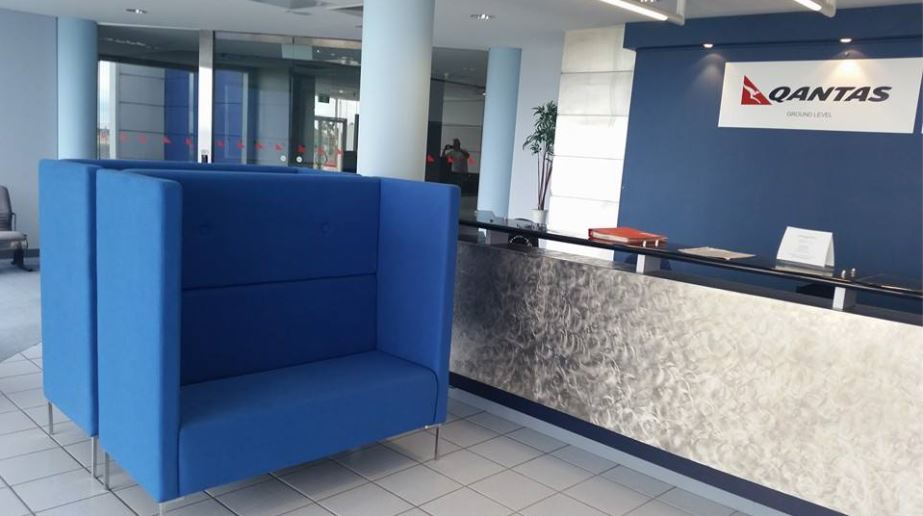 Privacy Booths
Privacy Booths for breakout areas. All our designs are custom made in 6 to 8 weeks in our Melbourne factory in your choice of material, call us today and let our team get your project on the move with no fuss and the most professional service by Australia's leading designers of Booth and Banquette seating.
Phone us direct on 039726 4138 email sales@martyteare.com.au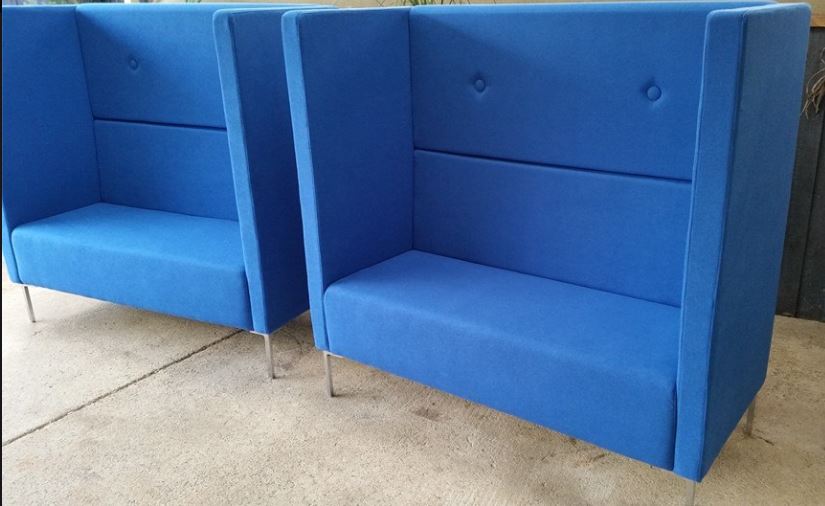 Pictured above our Bunch privacy booths in Ashcroft Pacific for Qantas Airlines executive lounge.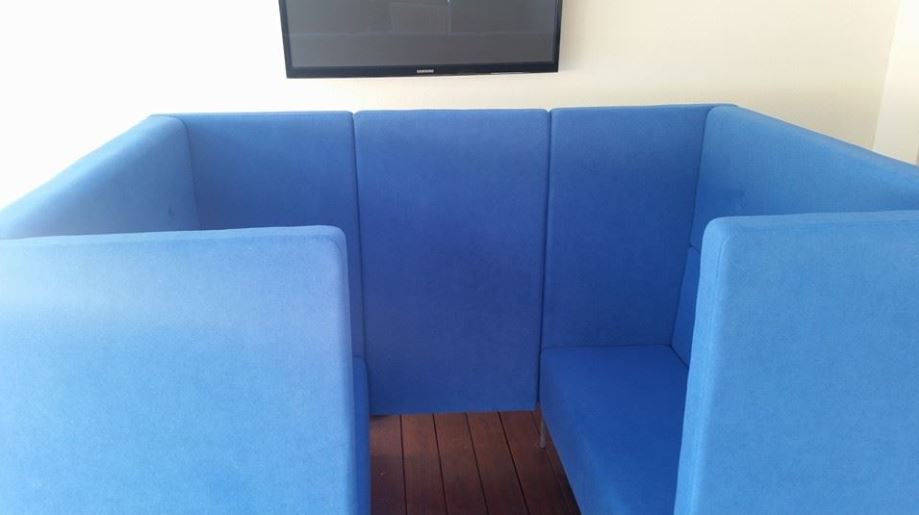 The Bunch Privacy Booth range is available as a single chair, 2 seater or pictured above as a complete private office. Fabric choices may be 1 colour as shown or seat, back rests and inside wings in one fabric colour and all outside areas in another.
We manufacture all our commercial furniture units in our Melbourne factory using only 100fcs Australian kiln dried hardwood and 100fcs Eco-ply, all our commercial furniture is built to the highest standards in your choice of 1000s of material choices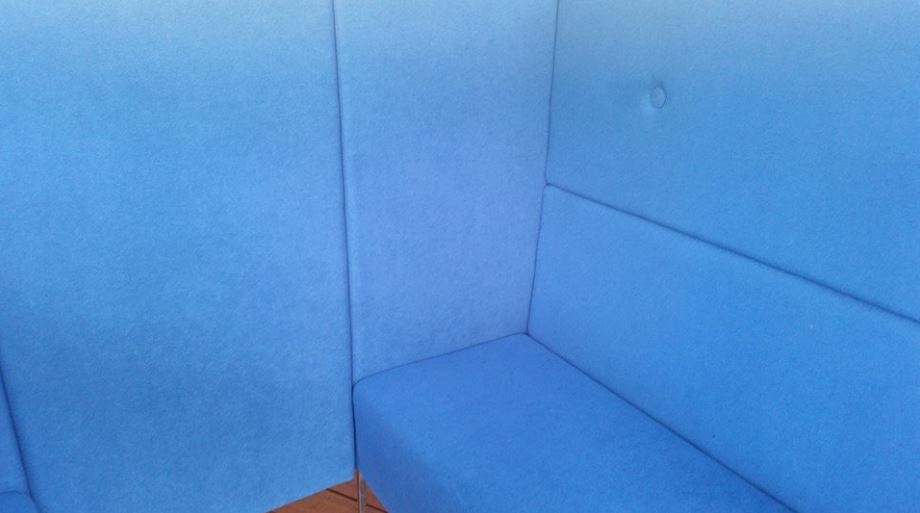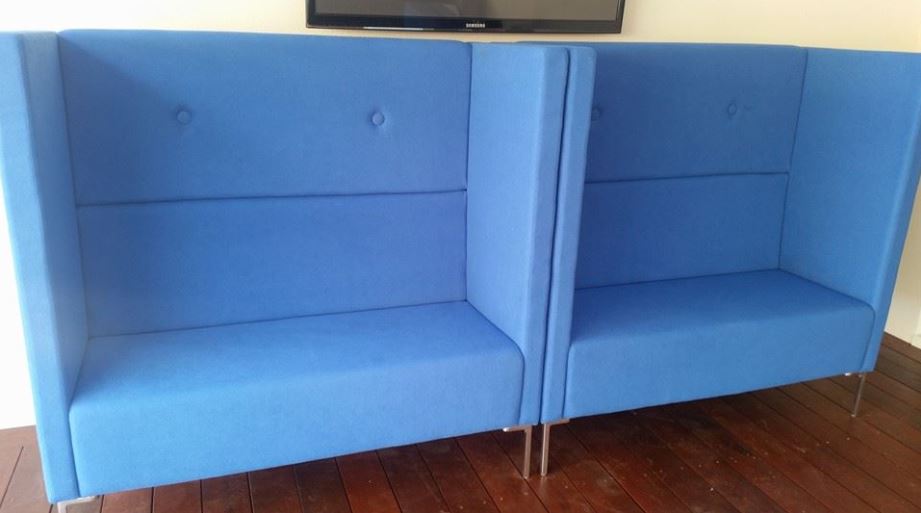 General lead time for orders is 4 to 6 weeks.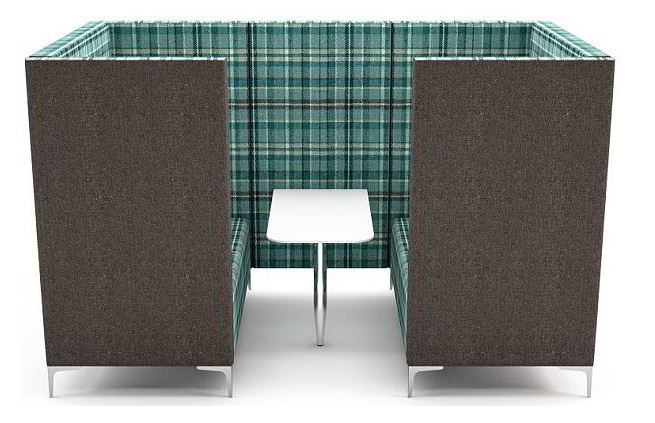 The Meeting Room...
Comprising of 2 x privacy booths with a soft end wall The Meeting Room is a perfect quiet area for any open plan office.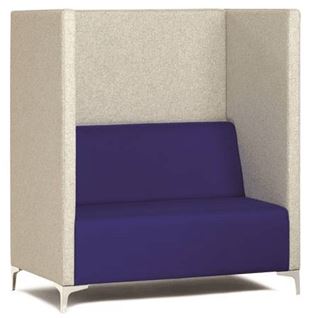 Acoustic booths....
Pictured above our Platinum 2 tone Privacy Booth, available as shown as a 2 seater or single unit in your choice of 20 standard colours or hundreds of custom colour combinations.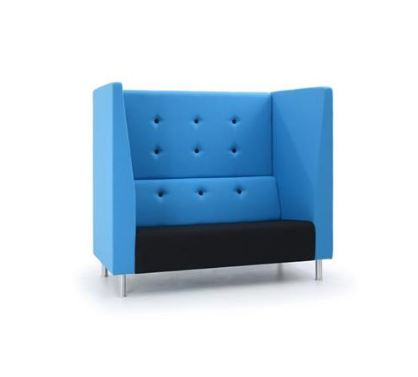 Looking for something stylish for your office or break-out area......pictured above our Cologne privacy booth, available as shown as a 2 seater, chair or complete private office.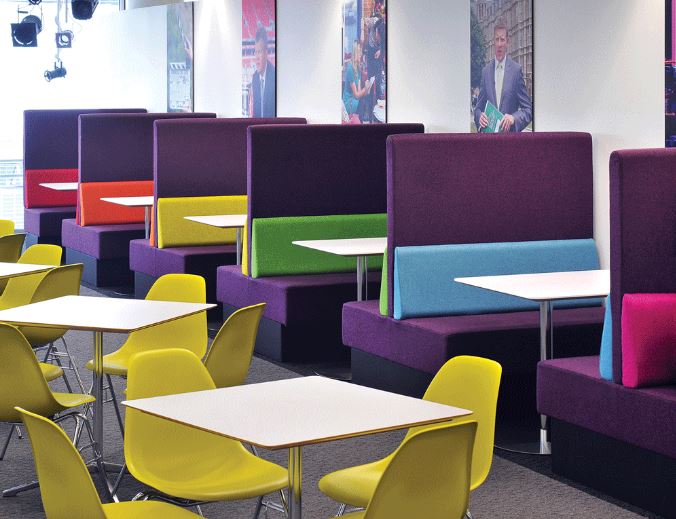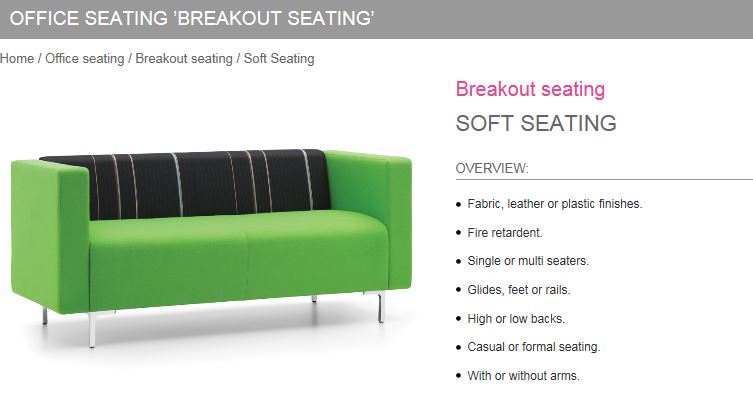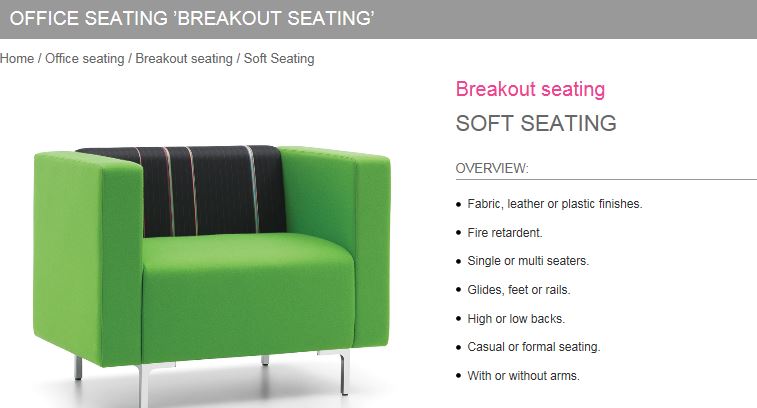 Privacy booths custom made in your choice of colour and fabric, for commercial offices, schools and financial institutions.


The Phone Pod.....perfect for when you need to take that clients call without the noise pollution of a busy office.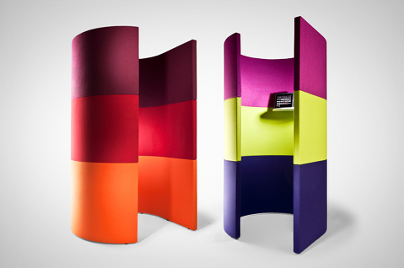 Breakout acoustic seating modules available in custom sizes to suite Financial, Health, University and commercial areas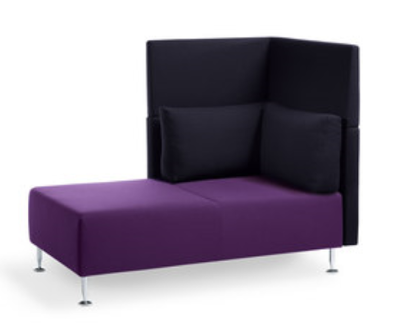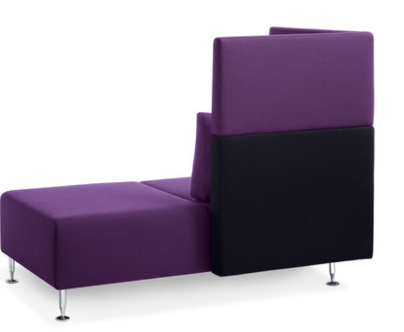 Millenium Privacy booths available in a range of commercial fabrics, sizes from 2 seater height 1350mm widths chair 950mm 2 seater 1850mm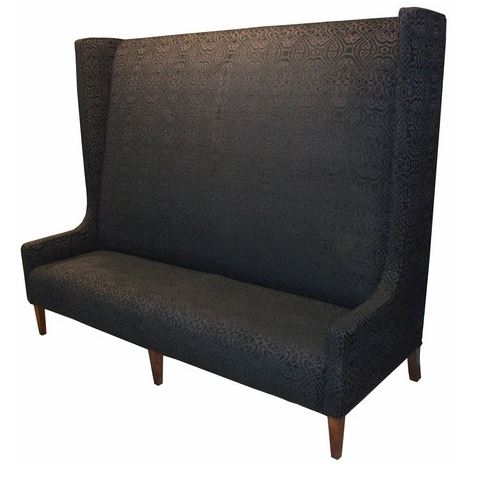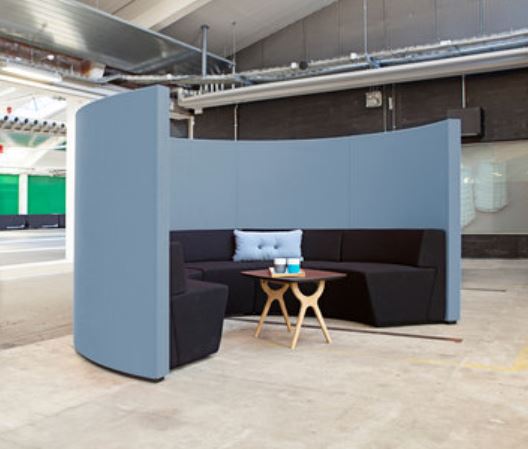 Curved privacy booth with curved upholstered walls, custom made to suit your new office breakout area, all units in your choice of materials.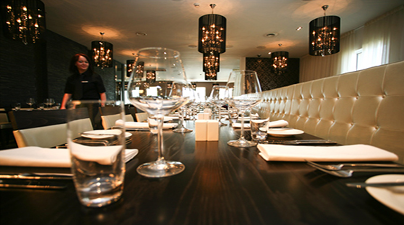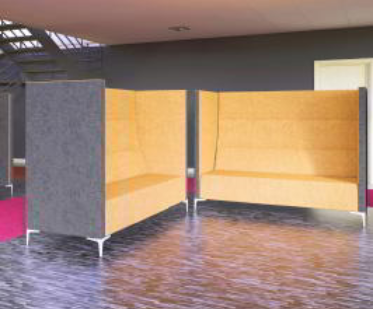 Acoustic and Privacy pods