Booth and banquette seating-Upholstered Booths-Banquette Seating Café Booths-Bench Seating custom made lounge suites & sofas, Bedheads and upholstered Bedheads,cafe booth seats restaurant booth seating school and club banquettes
Banquette and Booth seating solutions are Australia's highest quality bespoke designers and manufactures of commercial seating, hand made in Melbourne since 1987 by Marty Teare and his team of furniture makers are your one stop shop for stunning HIGH quality designs....call us now and lets get your project on the go ...TODAY.
Booth seats, Booth seating, Banquette seating Manufacturers......Based in Melbourne and completing projects Australia wide Booth & Banquette Seating Solutions a division of Marty Teare Furniture Design pty ltd specialize in custom made and designed Booth & Banquette seating, Bespoke Upholstered Bedheads, Upholstery design, luxurious hand built bespoke lounges, sofas and chairs for discerning private clients, and Designers, we manufacture ottomans for Hotels, Resorts, Government departments, Banking and financial institutions Schools, Universities, Serviced appartments Student accommodation, Restaurants, Cafes, Bars, Clubs and Nightclubs we freight to all Australian states and will be only to happy to share our knowledge of the finest booth and banquette seating with you our valuable client... we design unique banquette and booth seating to suit your exact requirements, budget a bit tight, no worries we have a range of seating perfect for the budget conscious.
We freight to Perth, Adelaide, Darwin, Brisbane, Sydney Tasmania and pretty much everywhere in between.
Call now and let us take the worry out of your project. Email us sales@martyteare.com.au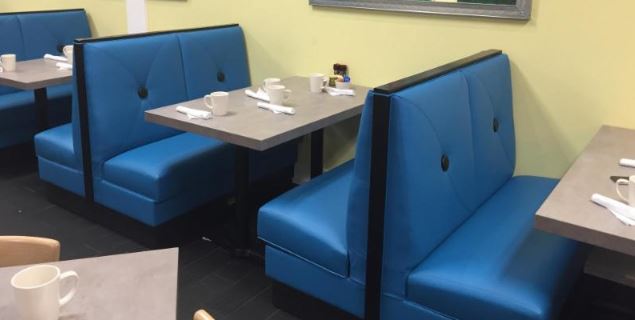 Pictured above our Double Hamilton Booths in stunning Blue Vinyl with Black trim and matching Black Leather buttons, also available in free standing single units and full length Banquettes, in your choice of material from 1200mm to 1800mm units in doubles and sections up to 2000mm straights.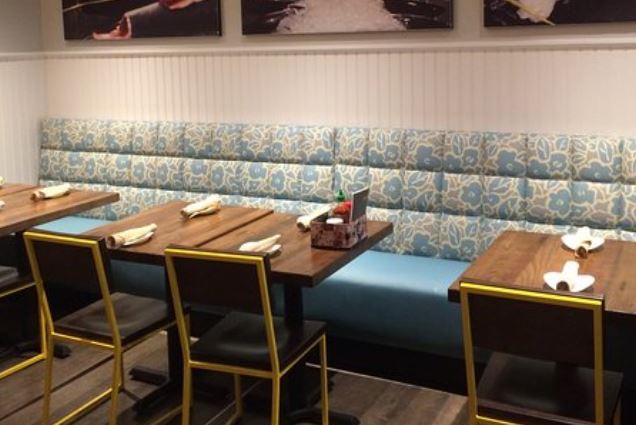 The classy Regent square section banquette pictured above in our clients own material is perfect for comfort in this up market Restaurant. Custom sizes available in your choice of material.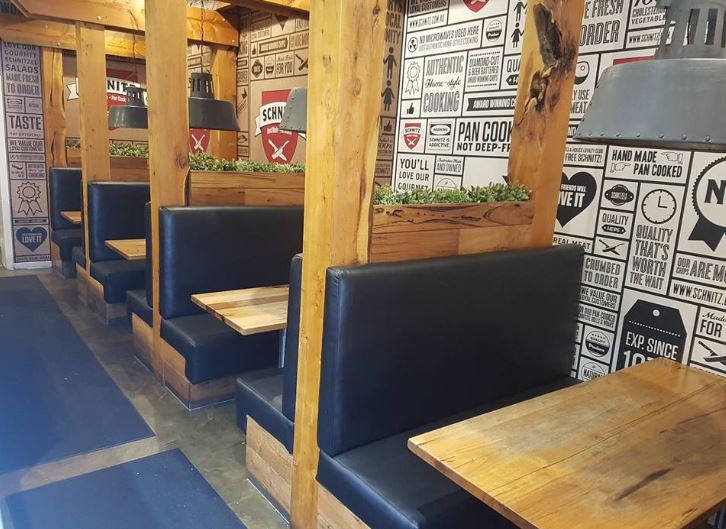 We custom design and manufacture Booth and Banquette seating for all commercial clients, small and large.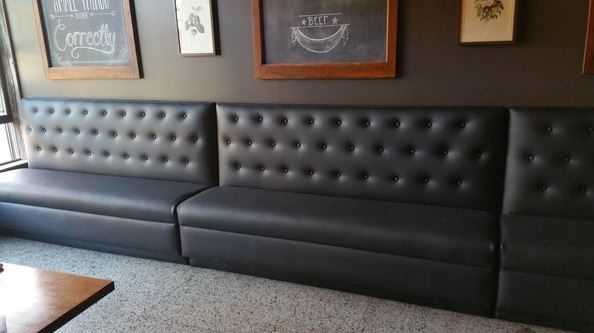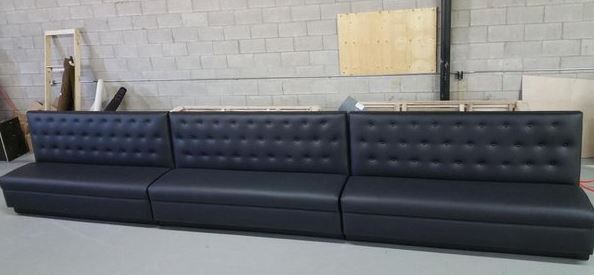 Picture above our Jerome Buttoned Banquette sofas, perfect for all Café and Restuarants, available in custom sizes from 1200 up to 2200mm in your choice of Fabric, Vinyl or Leather.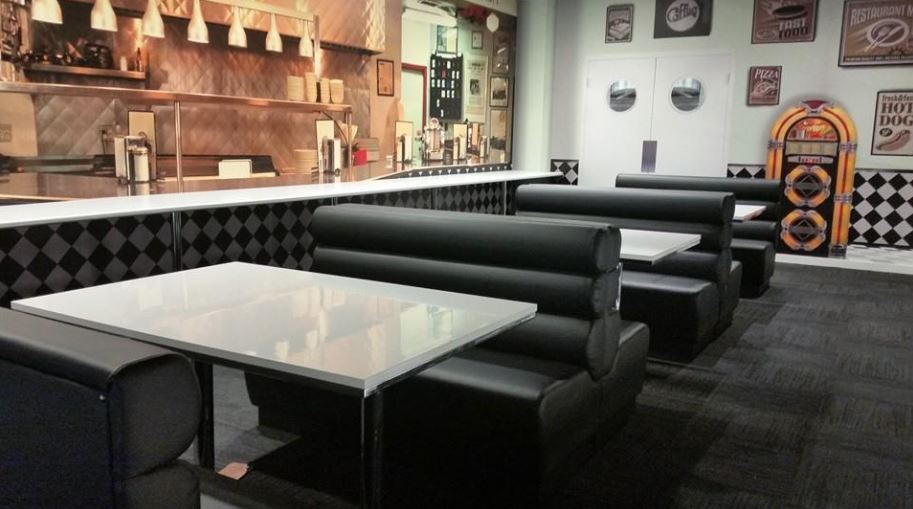 Retro banquette seating........
When the Cotton on group decided to build their new corporate headquarters in Geelong we sat down and designed a retro scrolled back banquette that would add a real WOW factor to there space. The banquettes are 1500mm width and can seat 3 adults are fully free standing units that may be moved with ease to change the layout at anytime.
Would your café or trendy restaurant look great with these, then give us a call and find out why Australia's best known clothing brands, boutique hotel chains and the countries finest restaurants ask our company to design and manufacture all their seating requirements in our Melbourne factory........call now and get the very best for your clients.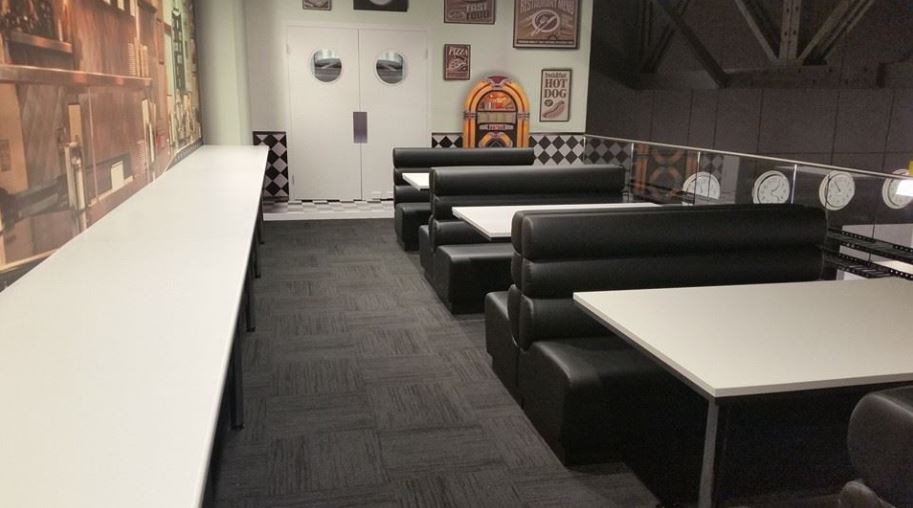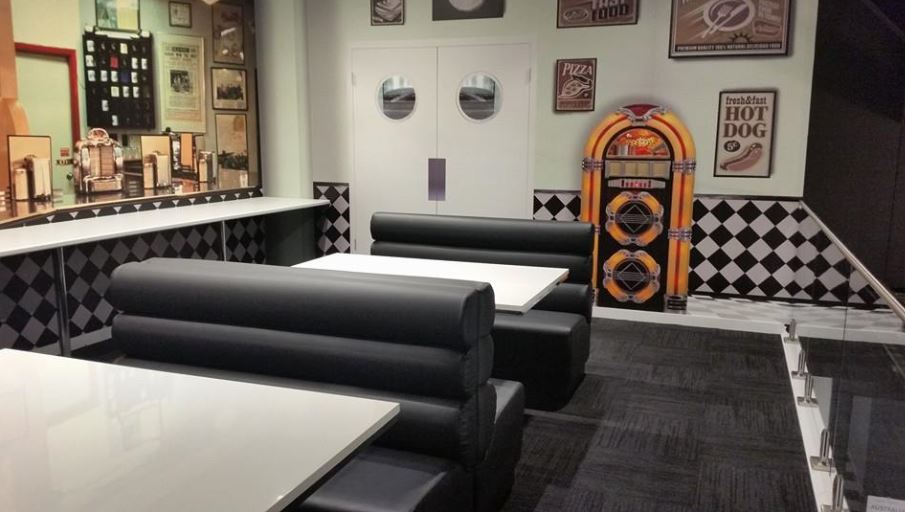 Custom banquette seating.......we do it all, pictured below Australasia's largest Hotel chain Wyndam resorts with over 7400 Hotels our company was contracted above all the rest to design the Utah Module lounge for there reception areas.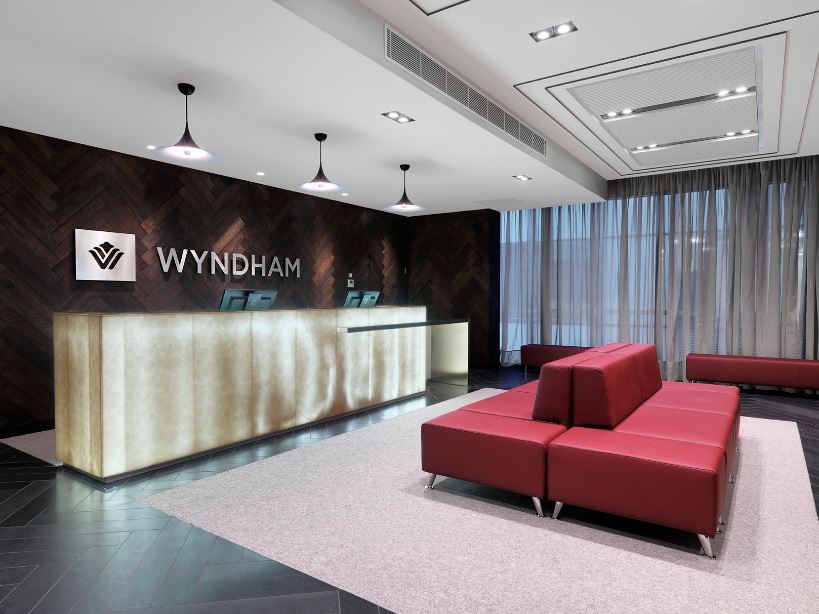 Utah Modular in Leather for Wyndham Resorts, The William on William street Melbourne. Our Utah modular system is first class all the way and is available in your choice of material, as shown as a complete system or custom sizes to suit.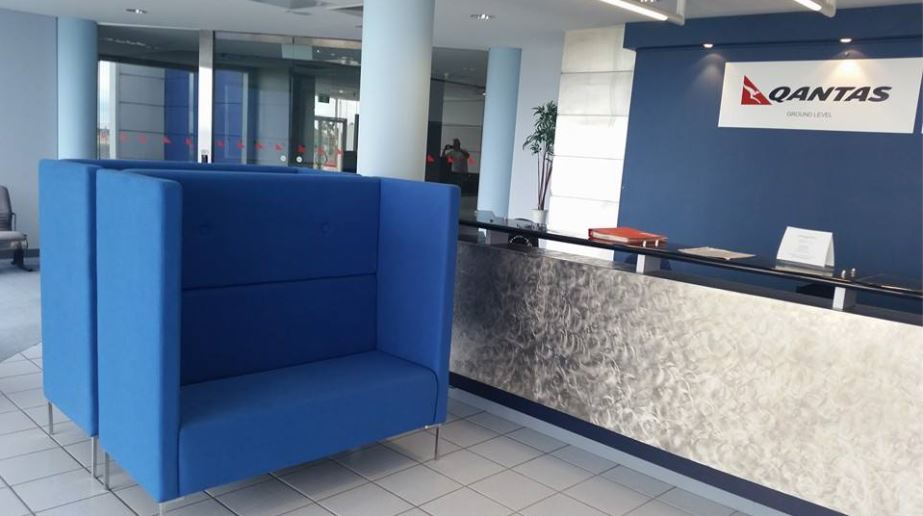 Privacy Booths...
Pictured above our Bunch Privacy Booths for Qantas Airlines Executive lounge, available in your choice of colour, also as a free standing single unit.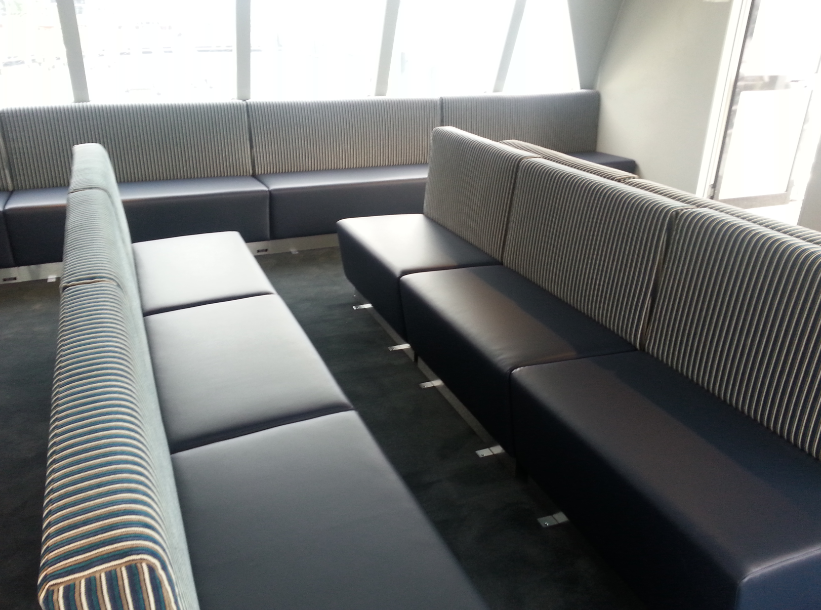 Marine seating has always been very limited until now, with only limited ranges of marine vinyls and boring plain upholstery. Introducing our Juventino marine seating range as shown here on Duncan and Irene's new Wine Glass Bay Tours twin hull Supercat refitted in Docklands Melbourne by our company and now in survey in Wineglass Bay Tasmania.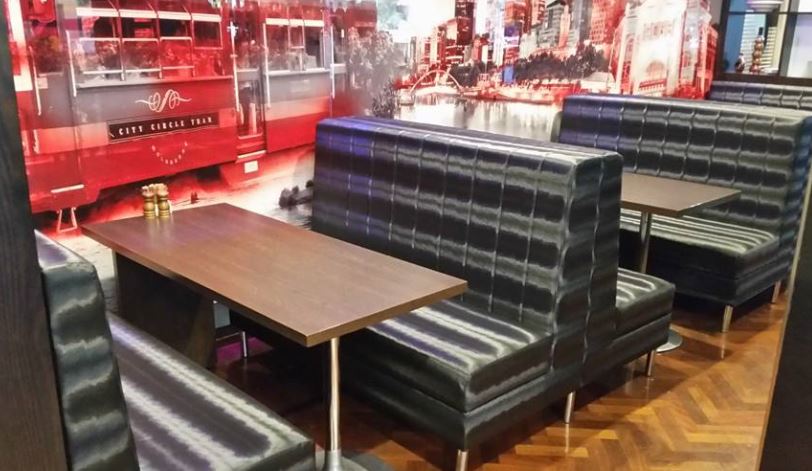 Pictured above the new booth seating at Radisson on Flagstaff William street Melbourne. Upholstery in Warwicks commercial vinyl with quilted back stitching feature, all our units sit pride of place in the restaurant. Units show are 1500mm width.
We also offer a booth and banquette seating reupholstery service, picture above booths reupholstered for The Elephant and Wheelbarrow English pub, Bourke street Melbourne.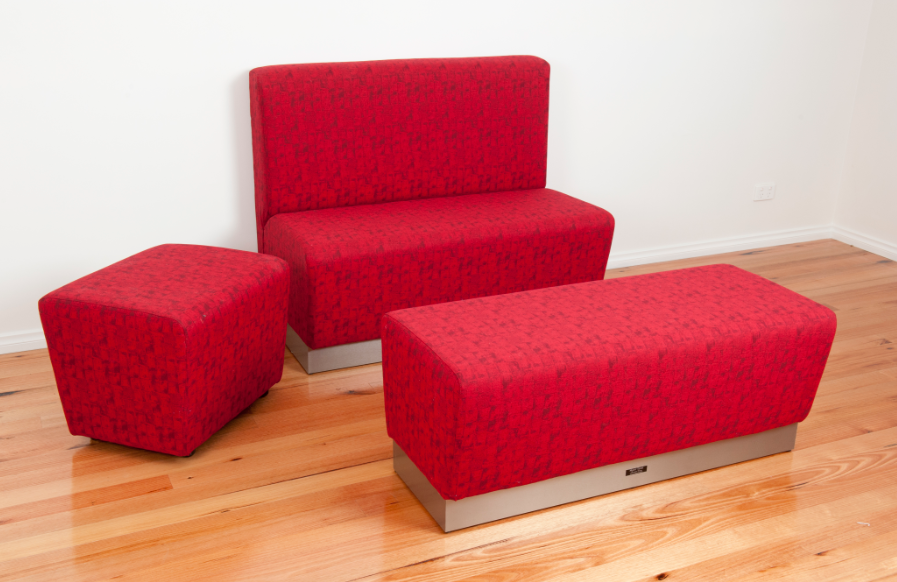 Pictured above our best selling Juventino range of Booth and Banquette seating, available in a range of standard sizes and custom widths. The range also includes matching Booth Seating Ottomans and Booth Seating bench Ottomans in your choice of material.
Custom made Healthcare ottomans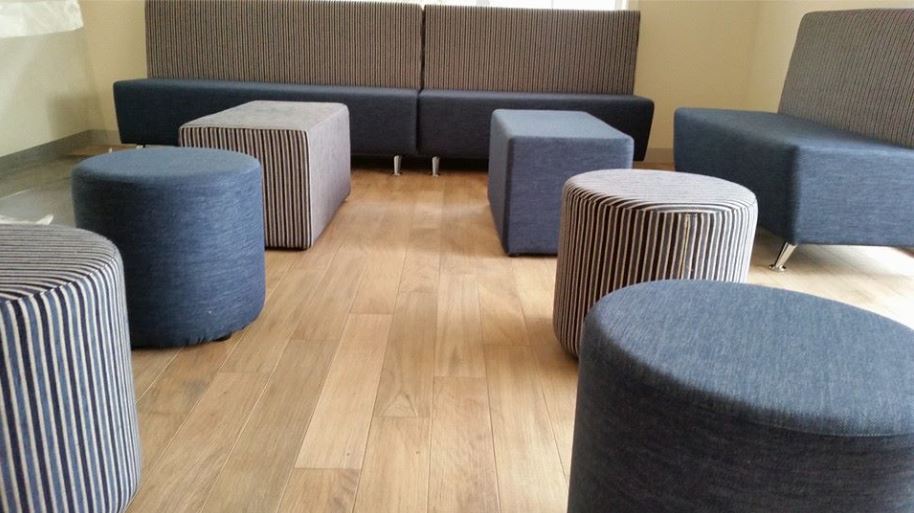 Pictured above our Create ottoman range pictured at Mt Eliza Dentistry, available in Round, Rectangle Cube and Rounds, all come standard 450mm height with 25mm nylon glides in a full range of commercial Fabrics, Leathers and Vinyls.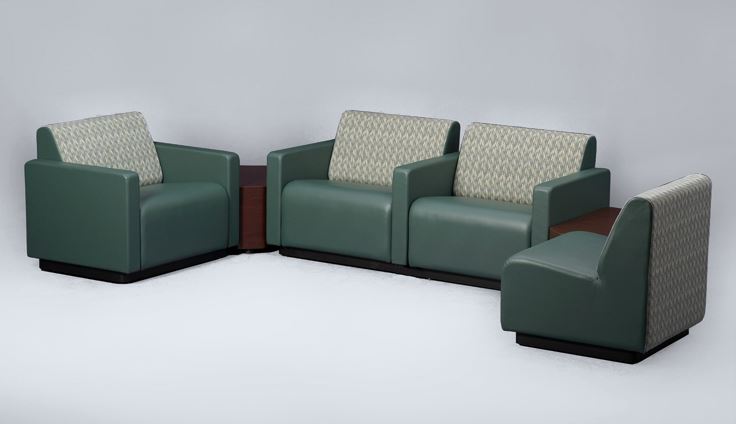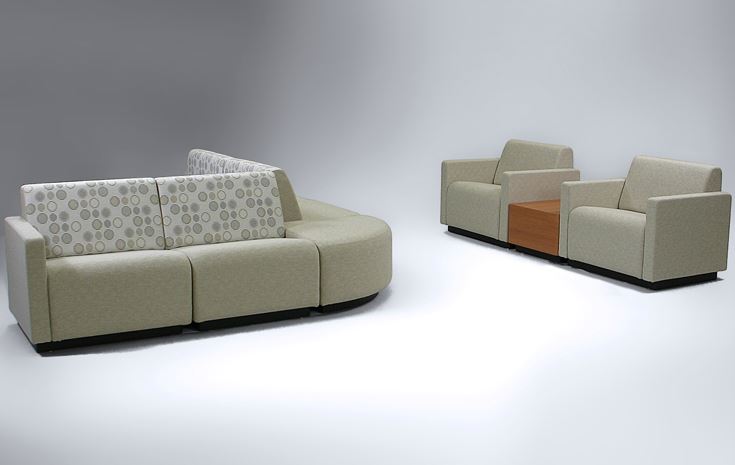 The Club range of modular Waiting room Chairs with or without arms with matching or contrasting commercial Fabrics or Vinyls, also available in a range of Ottomans, featuring Australian Kiln Dried hardwood and 100Fcs eco-ply frame construction Dunlop Enduro foam seating and backrest profile components all with a 5 year commercial manufacturers warranty on all framework and a ten year foam warranty makes the Club range perfect for all Healthcare applications.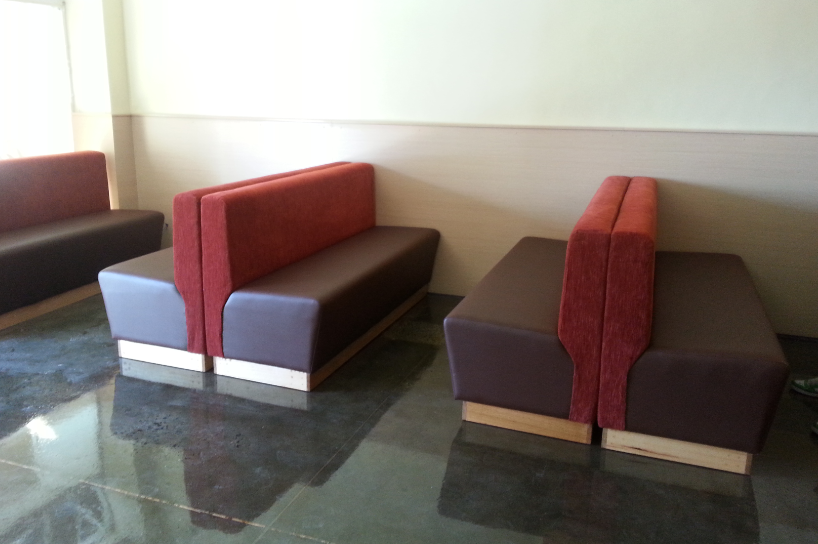 Taste Café Malvern featuring our Juventino Banquette seating with commercial vinyl seats and Warwick Zen fabric backs, available with alloy legs, stainless or Hardwood kickers as shown, these are commercial seating units and perfect for café, restaurant or any use in high traffic areas.
University and School private booths, we custom design to suit your space and budget.....
Pictured below our Juventino Healthcare chair range, featuring left or right arm and chairs with both arms, perfect for all Medical reception areas as shown in Warwick Nova commercial vinyl for ease of cleaning in high traffic areas, chairs are 850mm height 660mm depth and have a ergonomic 450mm slightly sloped back seat and comfortable back rest, all Australian Kiln dried hardwood and 100Fcs Eco-ply frame with Dunlop Enduro fire rated foam. Available in hundreds of commercial Fabrics, Vinyls or Leathers.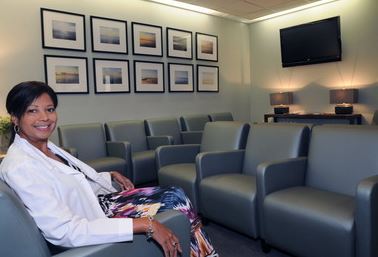 Our Double Booths as shown below are a excellent choice for cosy meals with friends, based on the American Diner style of restaurant seating these units work well in narrow cafes and restaurants, available in 2 3 and 4 seater widths or custom sizes from 1200mm up to 2000mm in your choice of commercial vinyl and fabric.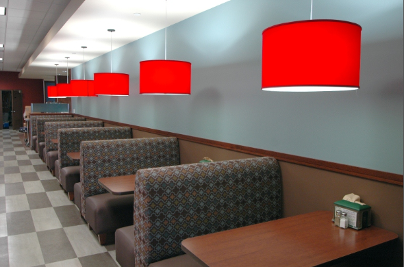 Medical banquette seating for Dentists, Doctors, Hospitals, Universities and all professional reception areas, pictured below our Juventino Banquettes at Rowville Health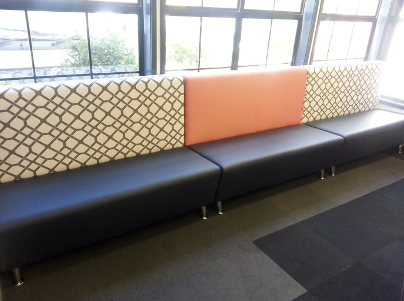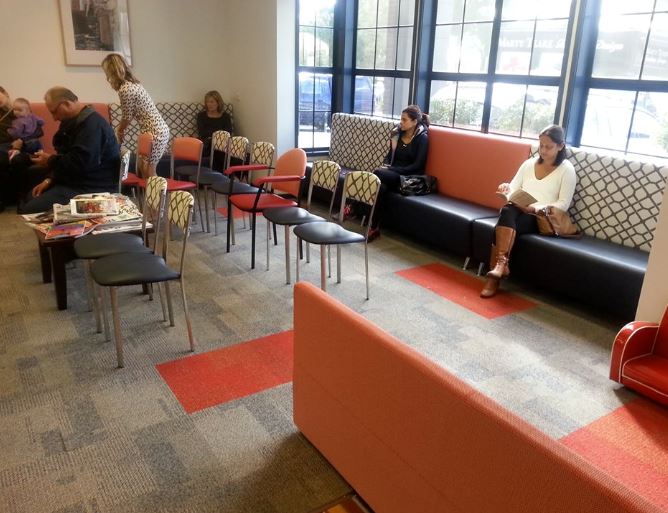 Pictured below the Mansfield sofa, features Diamond Buttoned seat and back with piped slay arms and upholstery in Snowflake pure Italian leather size as shown 2700mm width, in your choice of many leather and fabric options price on application.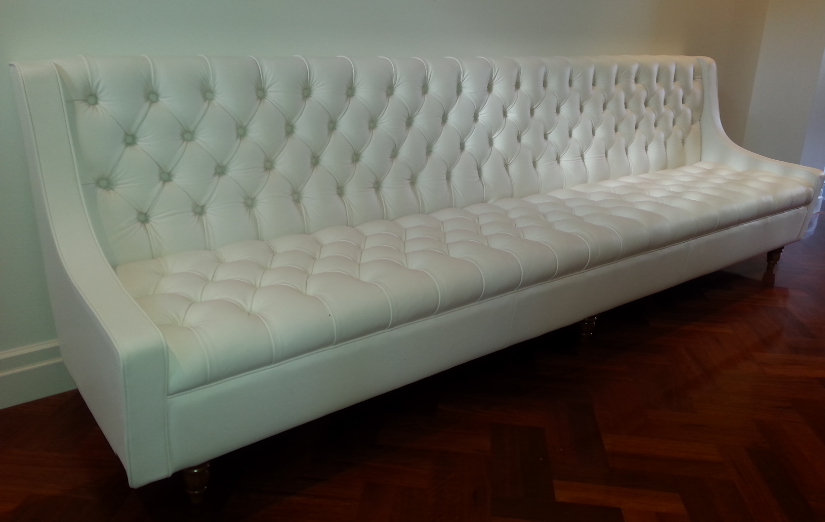 Pictured below The Deakin Quilted back Booth as shown in Warwick Lustrell commercial vinyl for Deakin University Geelong, as show 1200mm wide units, also available in width sizes up to 2000mm, featuring solid alloy crome legs, Australian Kiln Dried Hardwood and Eco ply frame, in your choice of Fabric, Leather or commercial vinyl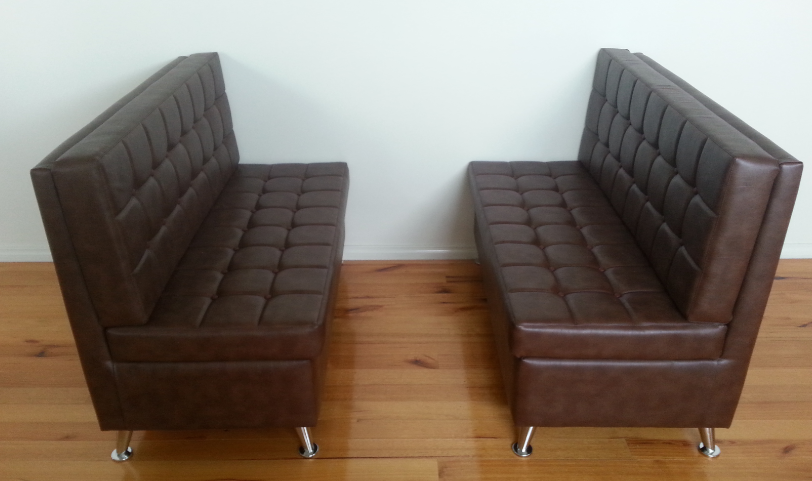 All of our designs are available within 6 to 8 weeks of receiving fabrics and Leathers.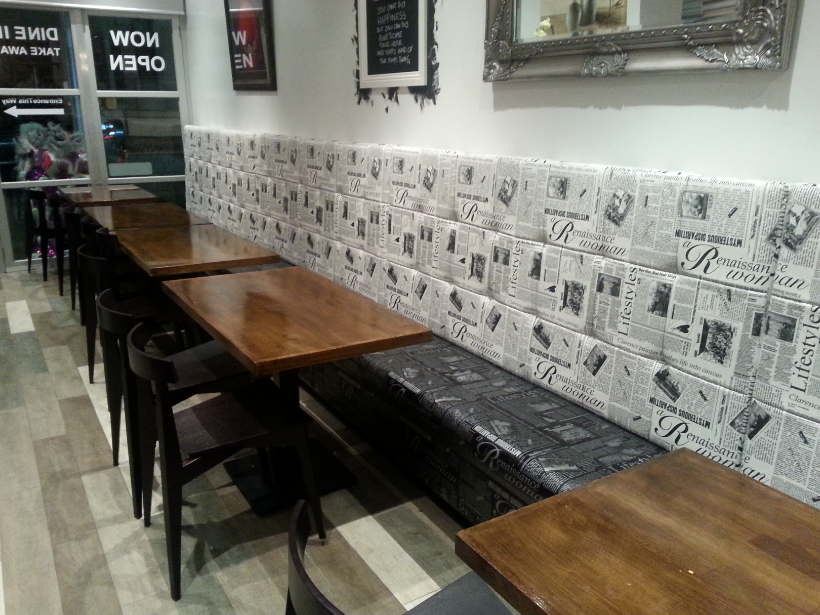 Mamma Chos Vietnamese-Chinese restaurant Maribynong Melbourne featuring our Highback quilted banquette seating in Warwick commercial vinyl Gazette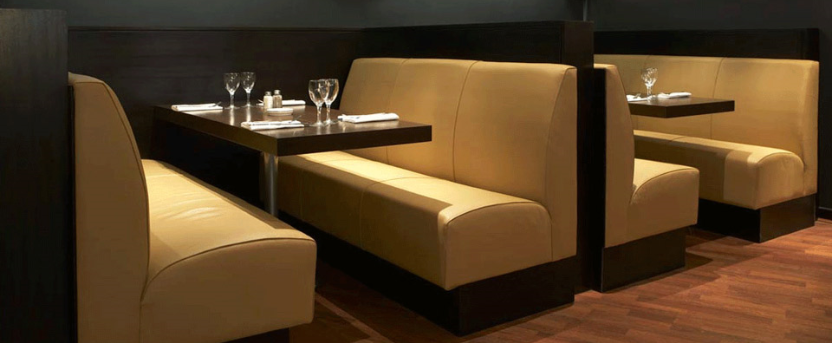 The Cafe Booth, available as a 2 seat, 3 seat or 4 seat, as a single or a double booth, perfect for Restaurants, Cafes and Universities.
Banquette seating designed to suite Pubs, Clubs, Cafe's and Restaurants, stand out from the crowd and let us improve your cash-flow with our modern designs, we know your customers will love them, in your choice of fabrics, commercial vinyls and Italian Leather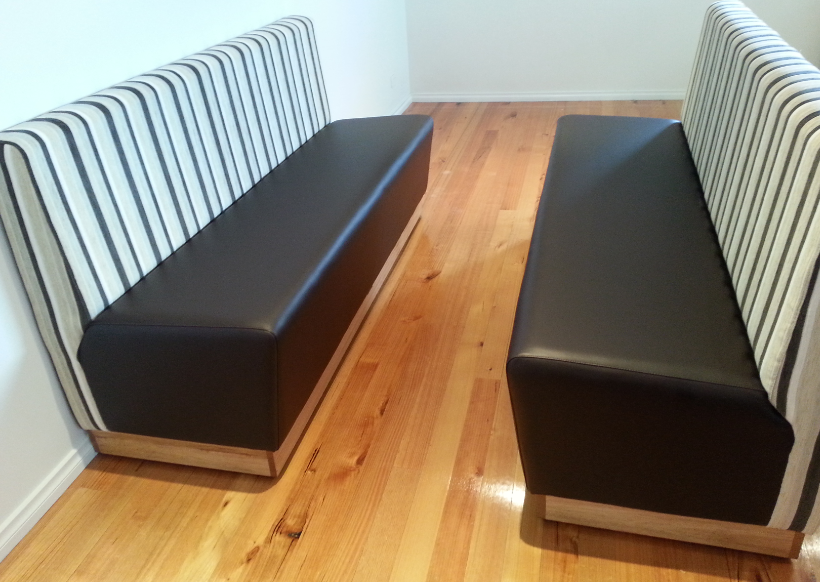 Banquette and booth seating for cafe, restaurant and clubs, featured below our standard plain back upholstered banquette seating perfect for a stylish look without blowing the budget.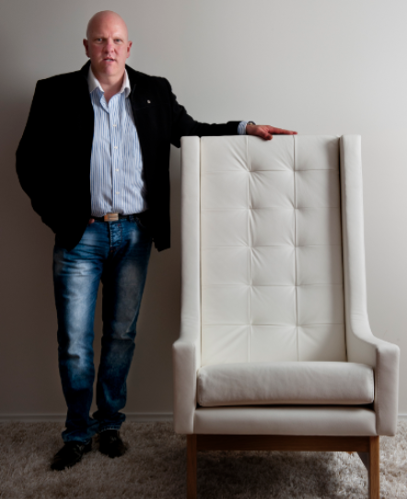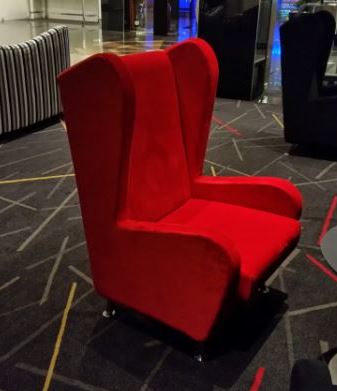 Australian furniture designer Marty Teare in his 34th year of manufacturing and designing furniture in Australia still loves every day working with his hands in the design studio alongside his team of dedicated tradesmen and women, some who have worked in the company for 26 years, ''''We are a team who deliver only the very best, and we will be honoured to take on your project, from sketch to completion''' Marty Teare Director