Booth and banquette seating, custom made lounge suites & sofas, cafe booth seats restaurant booth seating school and club banquettes
Booth Seating Solutions 039726 4138
Based in Melbourne and completing projects Australia wide Booth & Banquette Seating Solutions a division of Marty Teare Furniture Design pty ltd specialize in custom made and designed Booth & Banquette seating, Upholstery design, luxurious hand built bespoke lounges, sofas, chairs for discerning private clients, we manufacture ottomans for Hotels, Resorts, Government departments, Banking and financial institutions Schools, Universities, Serviced appartments Student accommodation, Restaurants, Cafes, Bars, Clubs and Nightclubs we freight to all Australian states and will be only to happy to share our knowledge of the finest booth and banquette seating with you our valuable client.....
Our Director and head designer Marty Teare has been making hand built furniture in Melbourne starting as a young 16 lad for iconic Furniture maker Fler Furniture and sits on the Board of Directors for The Australian Furniture Association '' Every piece of our bespoke hand made furniture is built to last using only the very best materials available, we design furniture for people to enjoy there whole life''
We freight to Perth, Adelaide, Darwin, Brisbane, Sydney and pretty much everywhere in between.
Call now and let us take the worry out of your project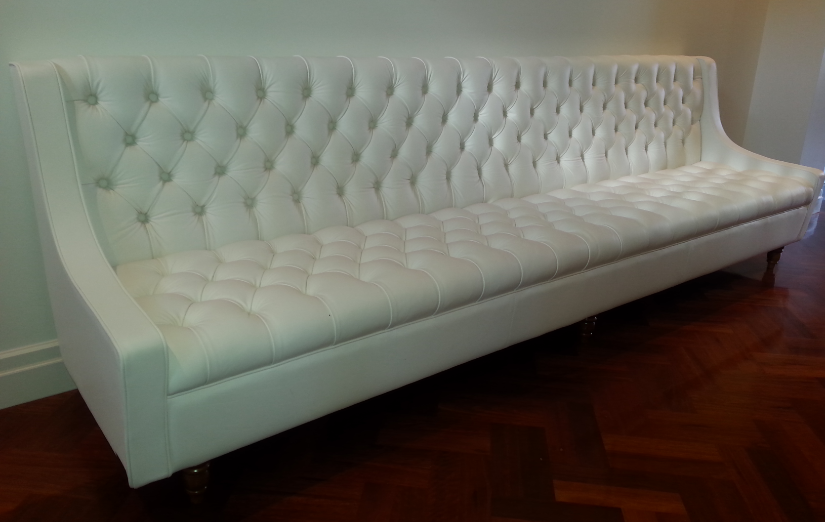 The Mansfield Banquette sofa as shown in Italian Snowflake leather, featuring Diamond Button back and seat custom sizes to suit any space, available in your choice of Fabric or Leather
The Venus......Our latest design pictured in Warwick Imperial Boysenberry available in your choice of fabric or leather, as a chair, 2 3 and 4 seater custom sizes available, a true statement of fine furniture, hand made in our Melbourne factory.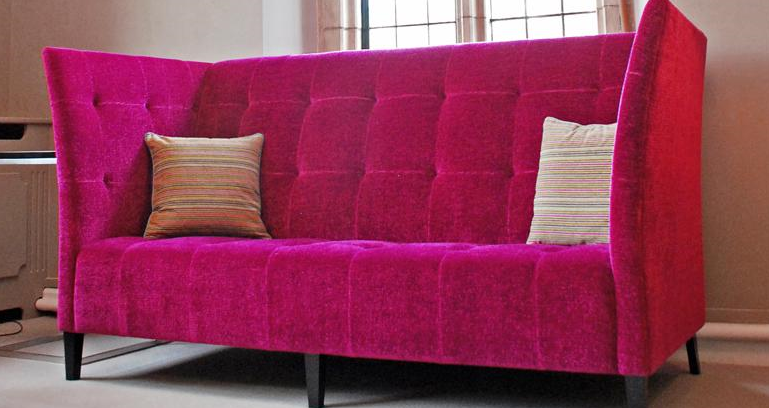 All our designs can be custom made in any Fabric, Commercial Vinyl or Luxurious Italian Leather

Pictured above the Latitude Breakout lounge features include solid Australian Hardwood and 100fcs eco wood timber frame available as a chair 2 seater 3 seater as pictured also custom sizes in your choice of fabrics, optional choice of legs in timber alloy or stainless steel.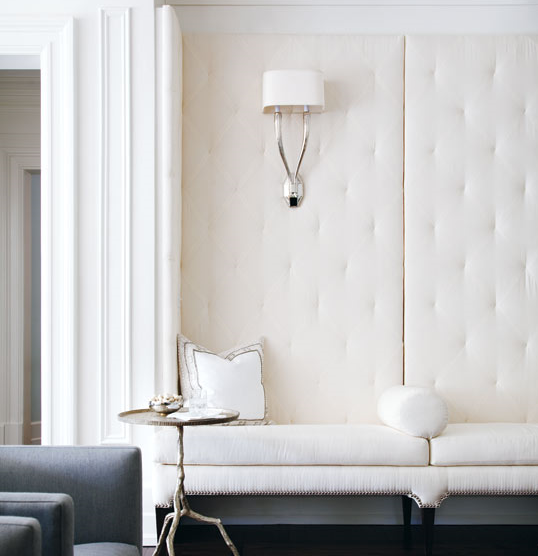 Pictured above The French High back Banquette, blind button feature with silver stud edge work and matching scrolled cushions with American Oak legs in Black Polish finish, unit height 2000mm available in standard widths of 1000mm 2000mm 3000mm 4000mm, as all our furniture designs are designed and hand built in our Melbourne design studio we can custom design a size perfect for you in your choice of Fabric or Italian Leather, call today and speak to Australia finest bespoke furniture builders.
Mansfield Banquette corner section featuring diamond buttoned back and plain seat, in Warwick Lustrell Shellac Silver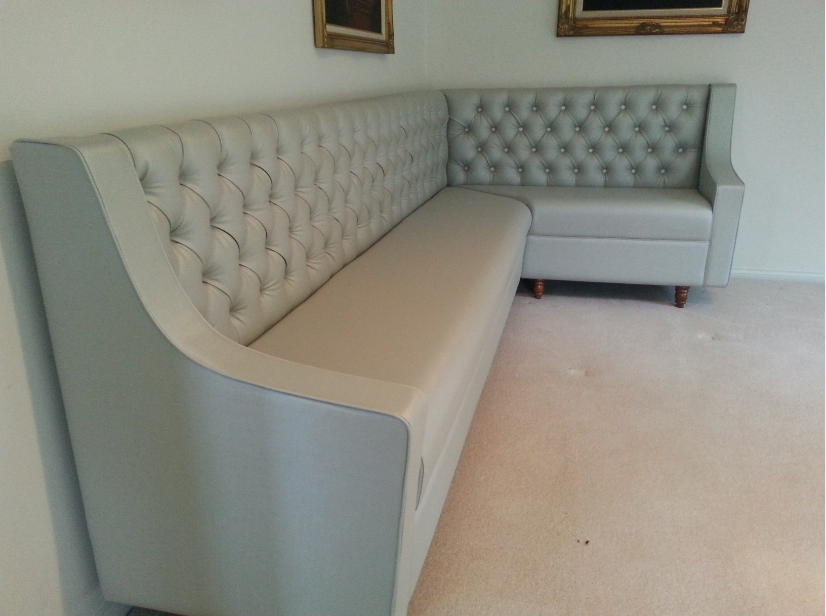 We can design any size from 1000mm to 2800mm in straight sections or corner sections, fabric,leather or commercial vinyl option, in thousands of colours and textures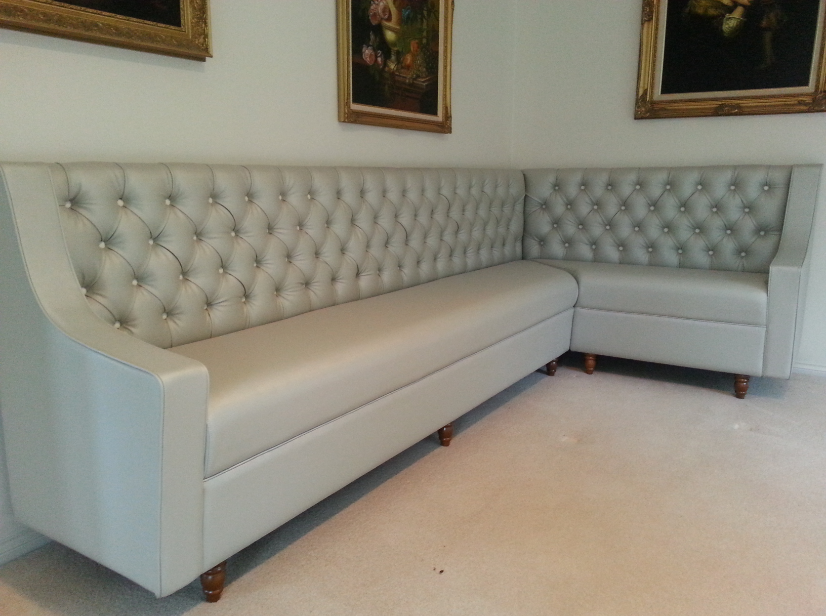 Pictured below The Escape, custom designed in your choice of timber, Laminate and upholstery finish, perfect for office fit outs and all commercial interior projects.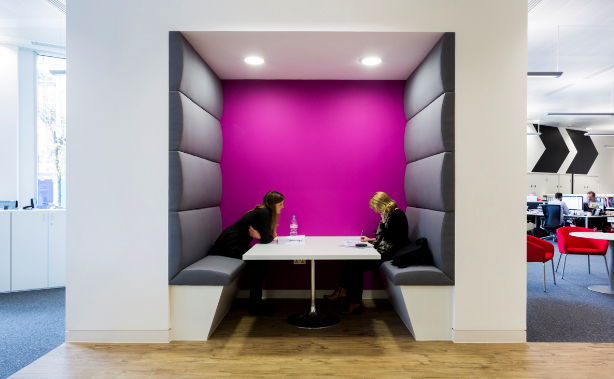 The Island private booth and modular ottoman system, perfect for Schools, Universities and any area that requires a private area, available in custom sizes and your choice of Fabrics, Commercial vinyls and luxurious Italian Leather.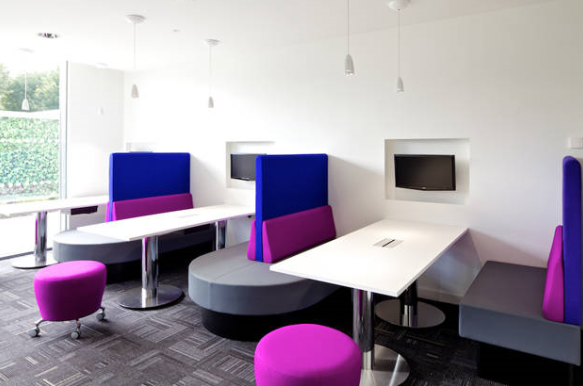 Bespoke Diamond Buttoned Banquette sofas for High-Class private homes and upmarket Restaurants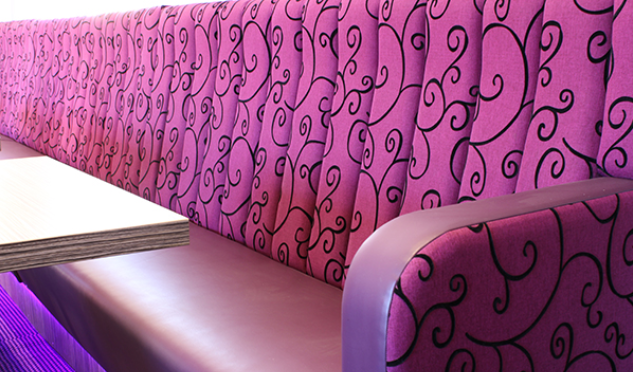 Pub and Club Booth and Banquette seating featuring fluted backs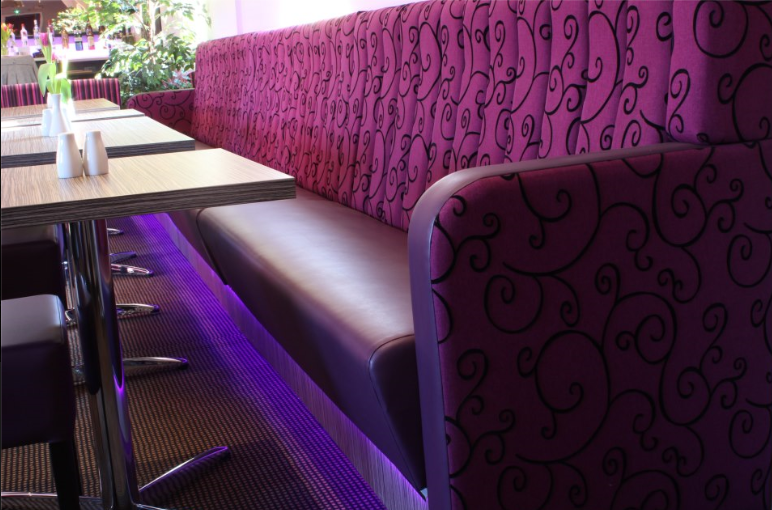 High back Fluted Banquette seating your choice 1000mm 1100mm 1200mm 1300mm or 1400mm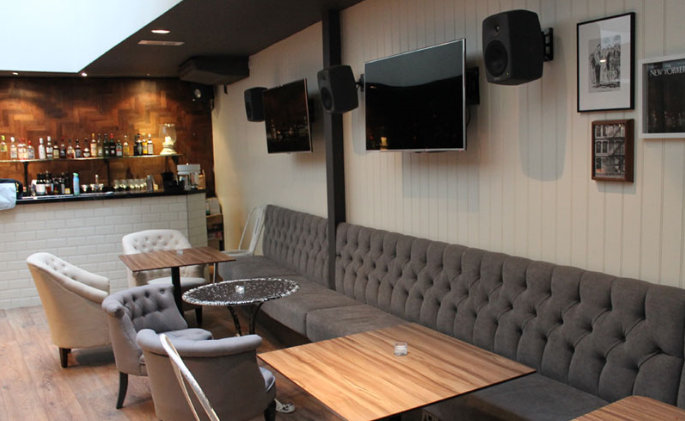 Diamond Buttoned Banquette seating in Zen commercial fabric range from Warwicks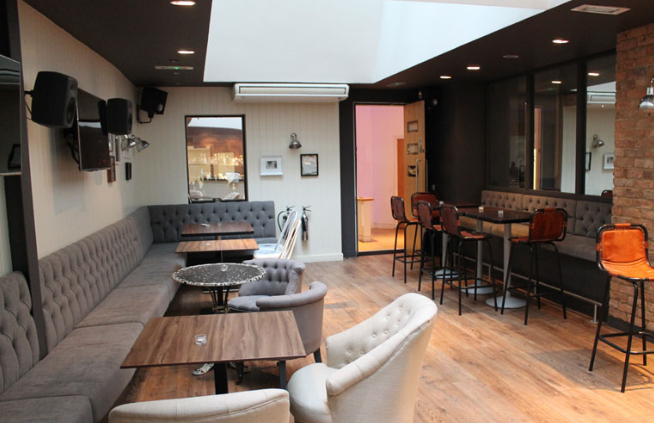 Banquette seating designed to suite Pubs, Clubs, Cafe's and Restaurants, stand out from the crowd and let us improve your cash-flow with our modern designs, we know your customers will love them, in your choice of fabrics, commercial vinyls and Italian Leather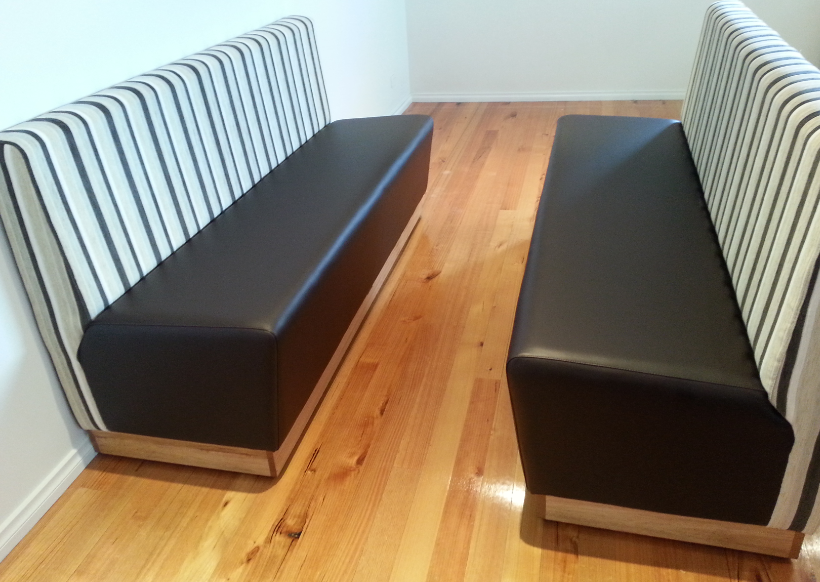 | | |
| --- | --- |
| Banquette seating for cafes face to face units | Banquettes in sections along walls |
Wall banquettes with ottomans add a stylish look to any interior space, available in commercial vinyl, leather and fabric options
Our cube ottoman stools are a perfect match with our Juventino banquette range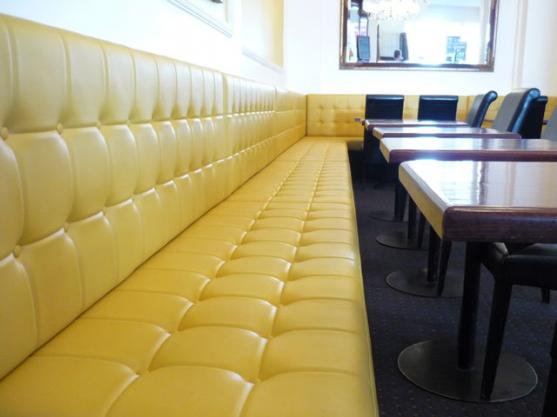 Quilted seat and back banquette in the luxury of full leather from NSW leather, available in over 200 colours and designs.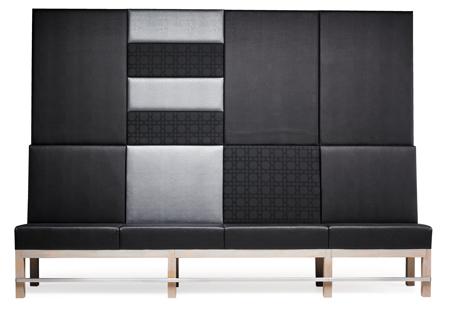 The custom banquette designed for The Media Planning Agency in the Blue Mountains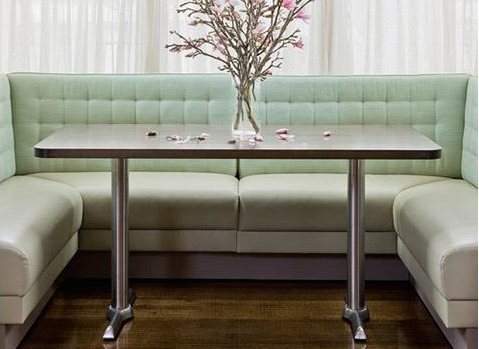 Squire luxury banquette, perfect for highclass cafes, restaurants and luxury homes, features include quilted back rest with internal tuck buttons, profiled seat cushions, our unique internal hardwood and ply frame, 5 year commercial warranty, available in custom sizes and your choice of fabric, leather or commercial vinyl.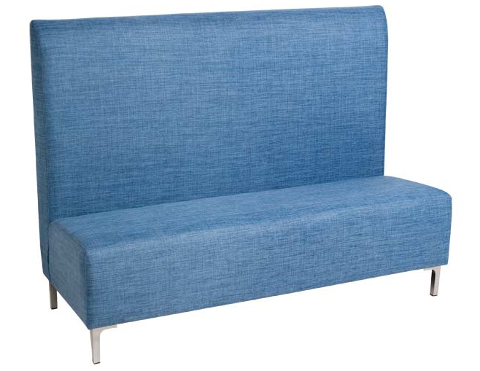 The Ali Club Banquette features solid alloy legs profiled seat and back and comes in standard height 1100mm width pictured 1200mm width standard sizes 1200mm 1600mm 1800mm 2400mm also available in custom sizes ask about bookends and round units perfect for all applications.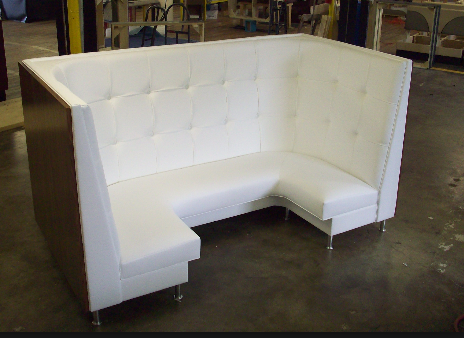 5 Seat Grande highback booth part of the Marty Teare Furniture Design range, features include internal tuck buttoning as shown in New Victoria white leather, polished alloy legs, profiled seat cushion, black vinyl clad outside panels, dimension shown 1200 high, 2000mm width and 1320 depth, custom sizes available on request.
Available in your choice of Fabric, Commercial vinyl or our range of Italian New Victoria Leather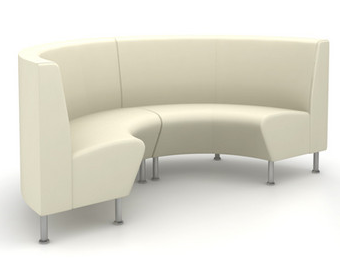 Curved banquette with adjustable steel legs, custom sizes and full fabric, leather or commercial vinyl options. Perfect for restaurants, cafes and schools, features include, profiled seat and back foam, solid hardwood and ply internal framework plus a 5 year construction guarantee, call today for our special price for bulk orders.
The Juventino booth seating range with matching ottomans please visit our new design site at www.martyteare.com.au for full dimensions and pricing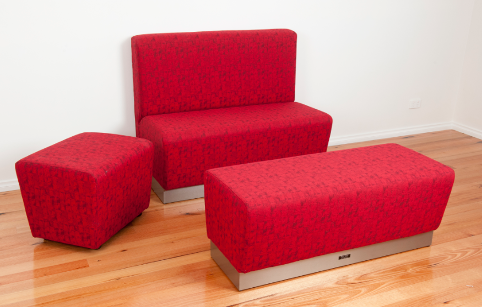 Pictured below The Highback Casino banquette, this is the perfect banquette for clubs, hotels and gaming venues, available in your choice of Fabric, Leather or Vinyl we manufacture a full range of custom sizes to suit all areas.
Custom designed banquettes to suite any interior space.
All our commercial furniture is made in our melbourne factory.
Pictured below our Highback Scrolled Back Banquette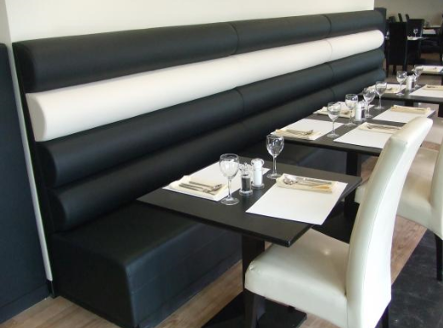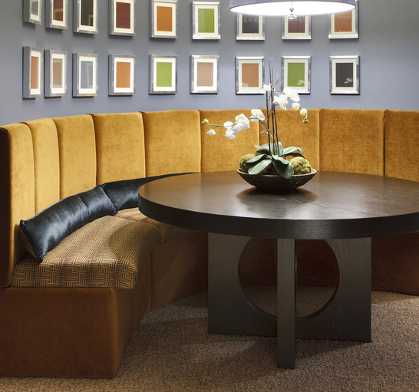 Modern banquette seating to suit any space, call now to be impressed by our amazing service.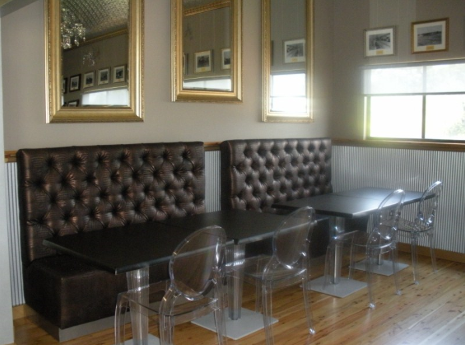 Our Diamond buttoned banquettes at Pine Creek Railway Resort N.T.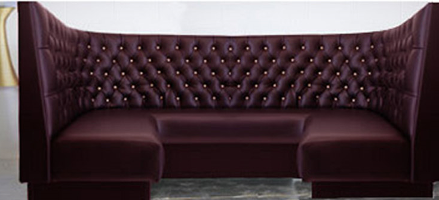 High Back Curved Banquette seating smooth lines and style that truly add value to any area available in any format if you can draw it we can design build and make your dream a reality.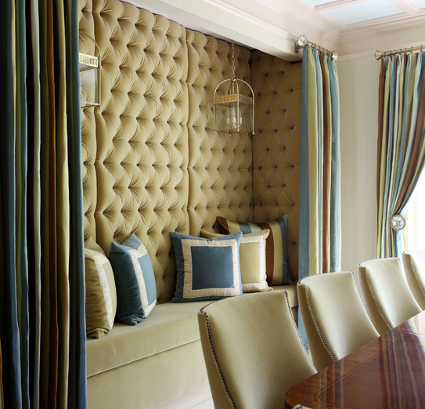 Pictured above the Stella nook banquette with diamond buttoned high back panels in the full range of velours from our friends at Zepel fabrics, custom sizes to suit any space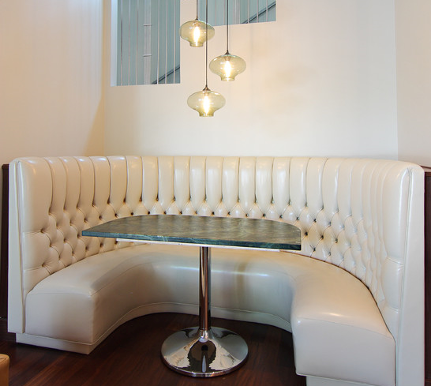 Curved banquette diamond buttoned in NSW Leather custom sizes to suit any space, features include high back design, unique profiled seat cushion, solid hardwood and ply construction and our 5 year commercial warranty, call today for pricing.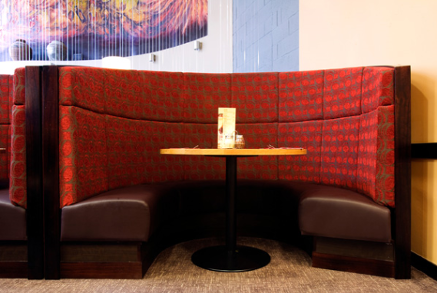 The Curved Highback Banquette with panel back cushion feature, seats 6 adults in comfort, features include profiled seat and back cushions, hardwood and solid ply frame, hardwood stained plinth, 3 height options, 1200mm, 1300mm and 1400mm available with vinyl, leather or fabric options, unit width 2000mm unit depth 1700mm, custom sizes available.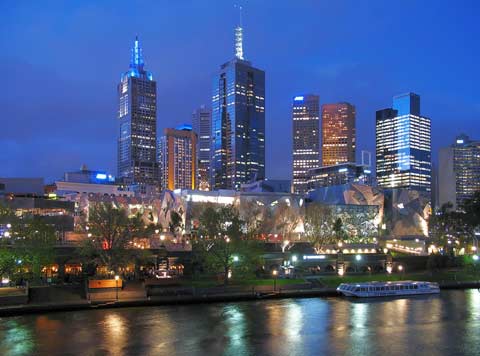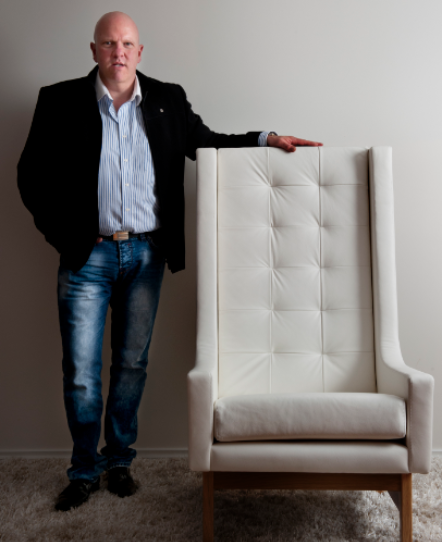 Hi im Marty Teare let me and my team design and manufacture something amazing for your new space and help tell the world your story........